This article heavily features content classified as Forbidden Knowledge or having Warping effects. Researching or further exploring this subject in Thaumcraft may grant Warp to your character.

Severity of warp: Taboo

Advanced golems is a forbidden research (taboo). Advanced golems are simply upgraded golems. Advanced golems correspond to their base part and have the following improvements:
They can hold one extra upgrade.
They move slightly faster.
They have a greater range of sight.
They also have brains in jars on their heads.
Crafting: Edit
Infusion Altar:
Middle Item: Any golem you want.
Outside Items: 1x warded jar.
1x glowstone dust.
1x redstone dust.
1x zombie brain.
1x gunpowder.
Essentias:
8x Sensus.
8x Cognitio.
8x Victus.
Research
Edit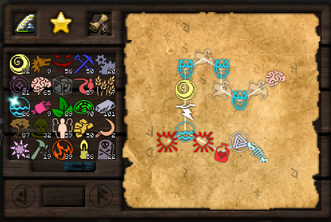 Community content is available under
CC-BY-SA
unless otherwise noted.